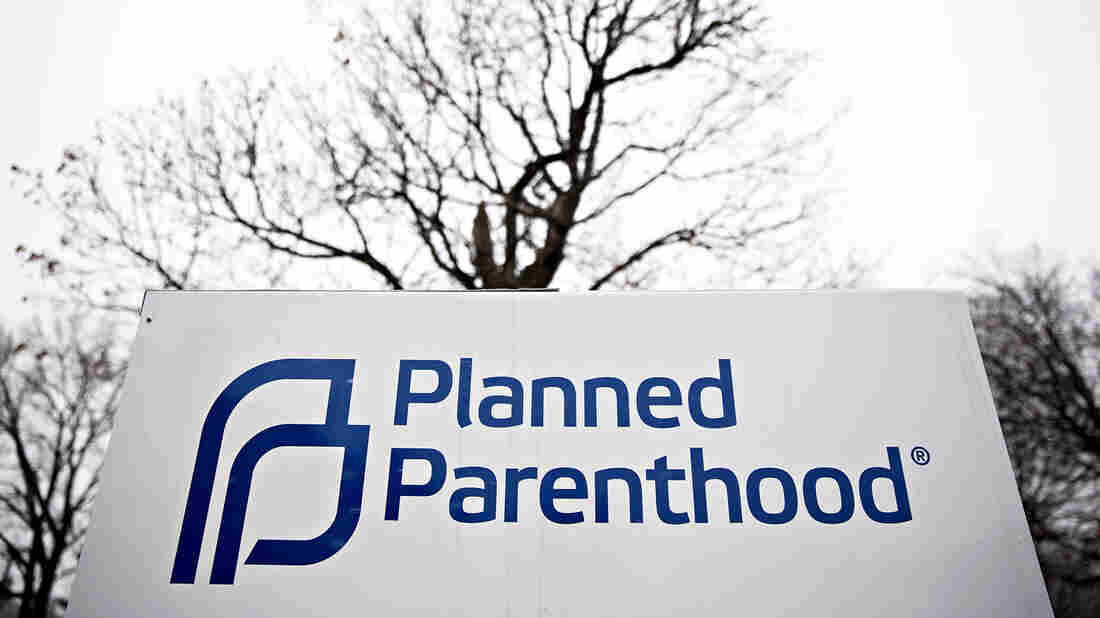 Enlarge this image
Several Planned Parenthood chapters and other groups involved in prevention of teen pregnancy are suing the administration for halting funding for their programs. Daniel Acker/Bloomberg/Getty Images
toggle caption
Daniel Acker/Bloomberg/Getty Images
Daniel Acker/Bloomberg/Getty Images
It was Julie Liles' 17-year-old daughter, Emily, who suggested that they attend a sex education program together.
Julie was eager to go. She was just 14 when she gave birth to Emily.
"So always in the back of my mind was a worry that she would get hurt," says Julie, her voice cracking. "I worried in the back of my mind that she would find herself in the same situation."
The mother-daughter pair spent an entire Saturday holed up at a local high school talking about relationships, love and, yes, sex. The five-hour seminar called Linking Families and Teens, or LiFT, included group discussions and role-playing to help parents and kids get comfortable talking about dating and sex.
"It was almost instantly that I felt that I could talk to my daughter in a different way, without automatically jumping to assumptions or, you know, just cutting her off and being angry or being embarrassed," Liles says.
LiFT is the only sex education program available in her rural community of Shelton, Wash., she says.
Health
Trump Administration Moves To Defund Teen Pregnancy Research Programs
Trump Administration Moves To Defund Teen Pregnancy Research Programs
Listen
· 4:05
4:05
Toggle more options
Download
Embed
Embed