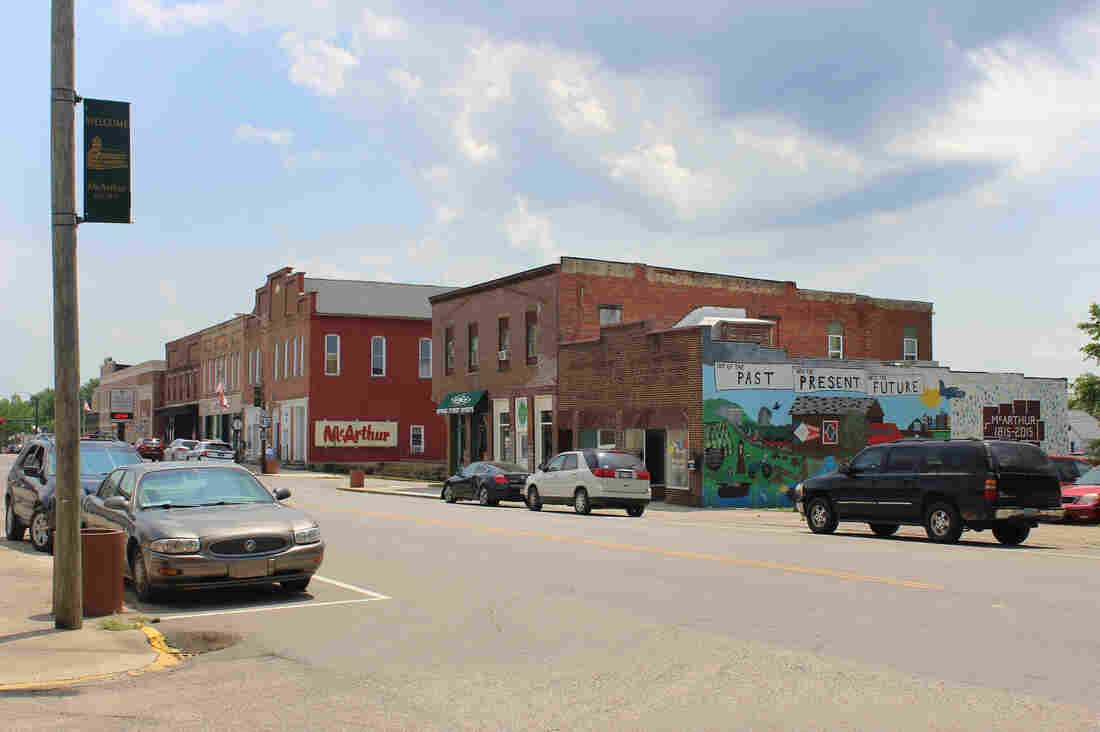 Enlarge this image
Main Street in McArthur in Vinton County, Ohio. Though the opioid crisis endures in Ohio, the problem is now compounded by the resurgence of methamphetamine addiction. Arezou Rezvani/NPR
toggle caption
Arezou Rezvani/NPR
Arezou Rezvani/NPR
Principal Mary Ann Hale dreads weekends.
Too many children in this part of Ohio's Appalachian country live in unstable homes with a parent facing addiction. For years, the community has struggled with opioids. Ohio had the second-highest number of drug overdose deaths per capita in 2016, according to the Centers for Disease Control and Prevention.
But in McArthur, a close-knit village of about 2,000 in rural Vinton County, there has been a significant shift in recent months.
In Rural Ohio, An Opioid Crisis Becomes A Meth Crisis
Listen
· 7:16
7:16
Toggle more options
Download
Embed
Embed